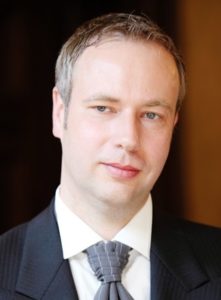 Dr. Ralf Jäger (FISSN, CISSN, MBA)
Dr. Jäger is a world-class inventor of functional foods and dietary supplements, as well as an award-winning speaker in these subject areas. He has developed many new products that currently lead the market in the supplement industry, as well as having designed and conducted clinical studies on prominent ingredients and respected products. He has authored numerous scientific papers on sports nutrition and brain, joint, heart, and gut health, for both industry publications and mainstream media, and is a leading expert in the field of product safety.
A postdoctoral scholar in bio-organic chemistry at the California Institute of Technology (Caltech) in Pasadena, Calif., Dr. Jäger originally earned his Ph.D. in organic chemistry from the University of Bonn in Germany. He began his scientific career developing new bio-active ingredients for a leading multi-national billion dollar company and advanced in his career from director of research and development to vice president of marketing and sales.
In addition, he holds an MBA from the University of Wurzburg, Germany, and was acting global business manager of Functional Foods prior to becoming a co-founding partner of Increnovo LLC.
He is a certified sports nutritionist (CISSN) and fellow of the International Society of Sports Nutrition (FISSN), and is a member of the editorial board of the leading peer-reviewed Journal of International Society of Sports Nutrition (JISSN).
He is currently a member of numerous scientific associations, including, most notably, the American Gastroenterological Association.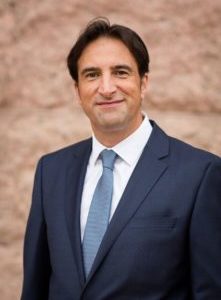 Dr. Martin Purpura
Dr. Purpura is a highly regarded expert in new product development in the nutritional and health category, and squires ideas from concept to development to monetization in the commercial marketplace.
An earned Ph.D. in organic chemistry from the University of Bonn, Germany – which included a stay of research at the University Pierre et Marie Curie, Paris, France – jumpstarted his career developing new and innovative processes for the chemical synthesis of pharmaceutical and new bioactive ingredients from lab scale to pilot production.
Dr. Purpura spent many years working for a high-profile global ingredient supplier in the nutritional supplement industry, functioning as lead scientific chemist in both research and development and operations.
In addition, his service as technology scout within the supplement industry exposed him to revolutionary technologies and ingredients that enabled the careful construction of a global network of critically important partners that have become integral to Increnovo's innovation and success in the nutritional and food and beverage industries today.
These technologies and partnerships, combined with Dr. Purpura's education and experience in nutrition, research in bioactive ingredients and technologies, regulatory affairs work, and intellectual property management, have aided the development of numerous new products.
Dr. Purpura is a leader in the development of products that are safe, clinically proven and consumer-friendly products that offer health and technologically desirable benefits, such as improved shelf-life and/or improved bio-availability.
Based on his vast experience in the field of dry granulation technology, and Increnovo's strategic alliance with the leading supplier of dry granulation equipment (Gerteis Maschinen + Processengineering AG – Jona, Switzerland), he is your leading expert.